Soarin: Fantastic Flight - First look inside
If you were up early this morning you would of seen that Tokyo Disney Resort has uploaded two new videos for Soarin: Fantastic Flight which is opening 23rd of July.
From what we can see between the videos (below) and the blog post it looks amazing. According the press release the ride begins with a special Museum "Fantastic Flight Museum" which features murals by the same artist who painted Harrison Hightower.
The spectacular air travel of the attraction begins with a special museum "Fantastic Flight Museum" that honors humanity's dream of flying in the sky. The luxurious and beautiful gallery welcomes you with a variety of exhibits on painting and flying studies. In the video, you can enjoy the appearance of this museum ahead of the opening.
This is a shorter video advertising the ride:
If you look closely at the image below you can see one of the 4 charters which represent S.E.A. forming part of the central column.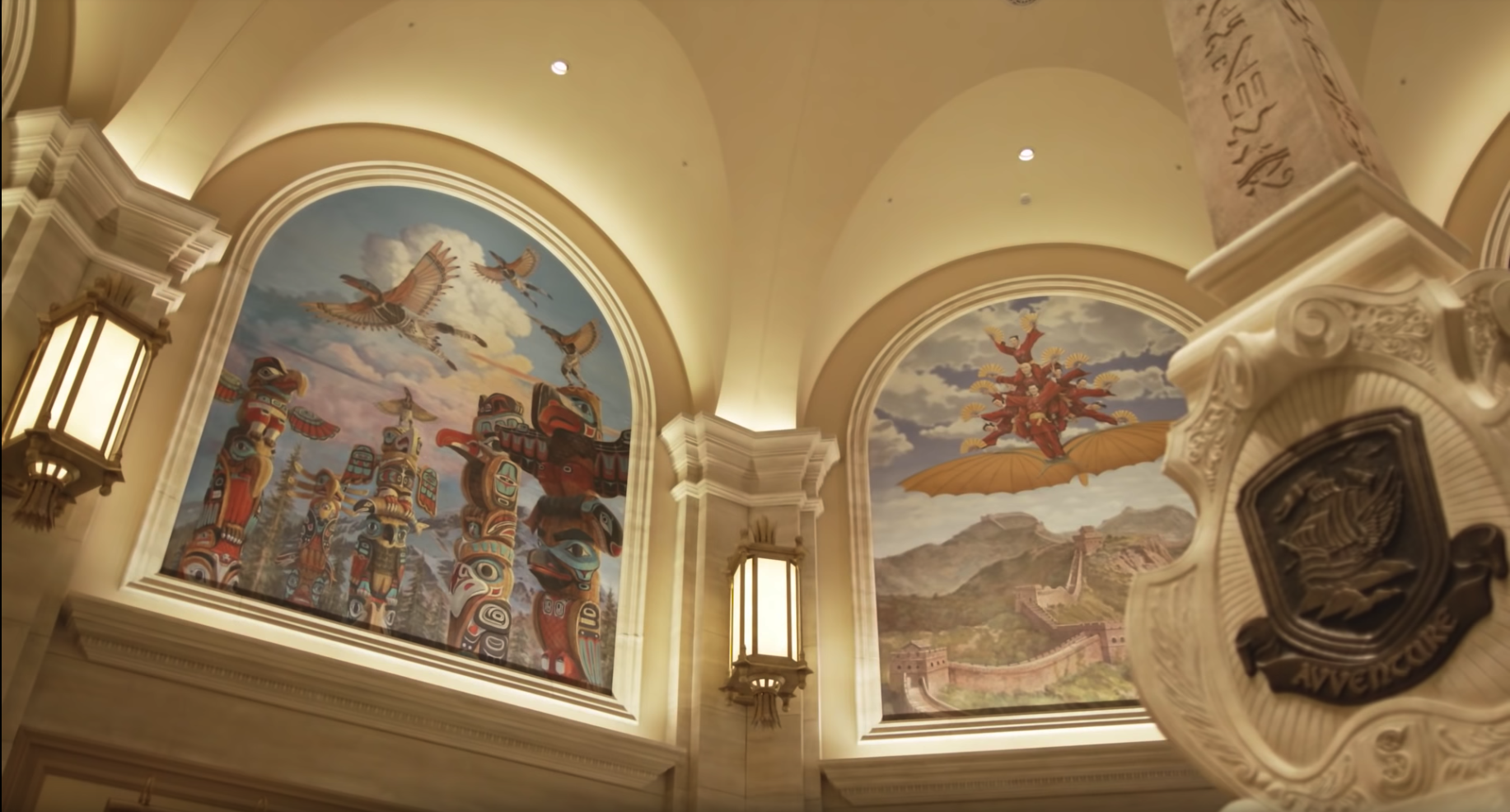 Tokyo Disney Resort also posted details of the menu and merchandise you can buy on the row, and it doesn't look like there is any specific S.E.A. merchandise 😭.