Even more S.E.A. references inside Club 33
Disneyland's Club 33 is currently running a Tiki Takeover event and someone has kindly shared the menu with us and it includes a few S.E.A. references.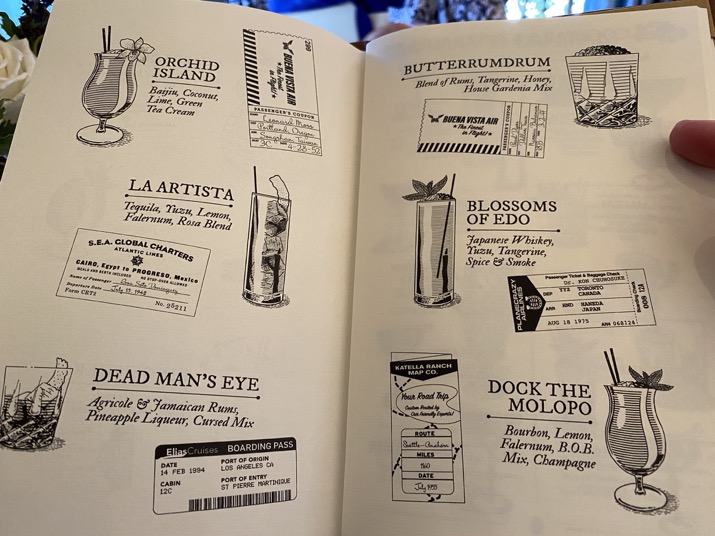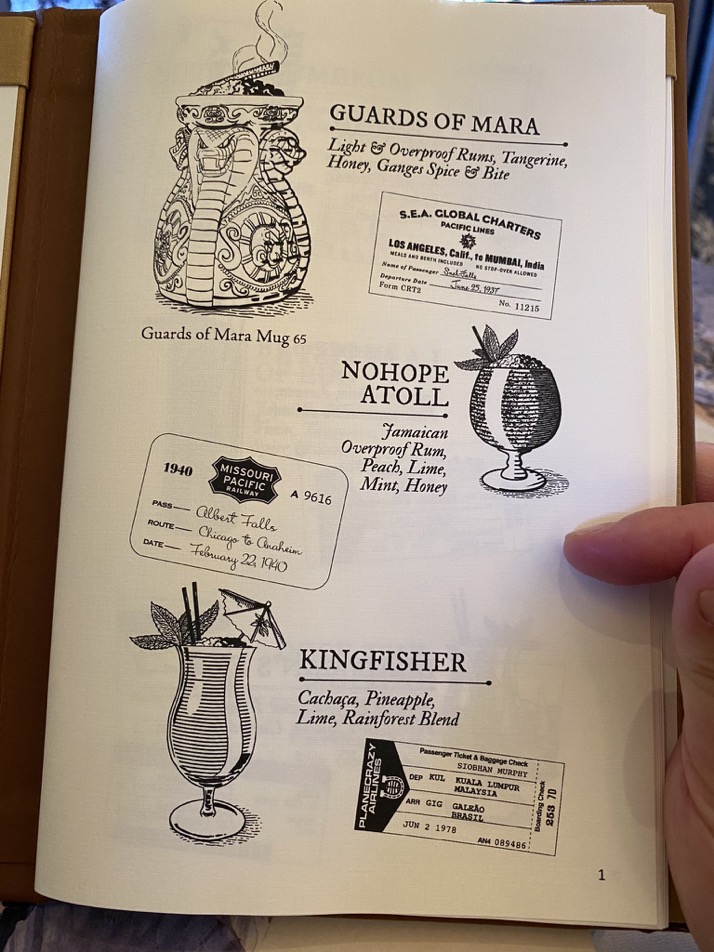 The menu is designed with travel tickets complete with names and some are names we recognise and other's aren't. Could these be new members of S.E.A?
Existing:
Alberta Falls
Leonard Moss (new Jungle Cruise addition)
Rosa Santa Dominguez (new Jungle Cruise addition)
Kon Chunsake (new Jungle Cruise addition)
Possible new members:
Sneh Falls (Alberta's mum)
Siobhan Murphy