Camellia Falco
We are first introduced to Camellia via Soarin: Fantastic Flight as Tokyo DisneySea. She has a special exhibition in the Mueseum of Fantastic Flight which is a celebration of 100 years of her birth (Fantastic Flight is set in 1901).
Camellia Falco was a passionate flyer developing the Dream Flyer (soarin's ride vechicle) and was the first women to be inducted into the Society of Explorers and Adventurers in 1851.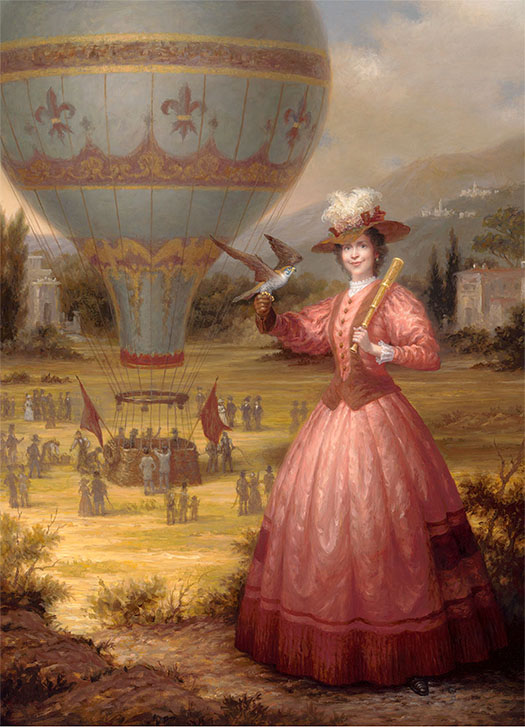 Camellia is the daughter of Cellino Falco, the first director of the Mueseum. Camellia took over the running of the Museum in 1850.
She died in 1875 aged 74.
Source, all images copyright Disney.